We are all aware of the health ben­e­fits of reg­u­lar phys­i­cal activ­ity, phys­i­cally, meta­bol­i­cally and psy­cho­log­i­cally. But did you know that the amount and inten­sity of phys­i­cal activ­ity is equally important.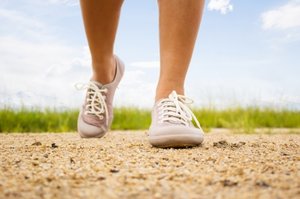 As I have said in pre­vi­ous arti­cles 'it's all about the METs'.  How many METs do you accu­mu­late in a given week?  How high can you raise your metab­o­lism?  Can you meet the required fit­ness level for your age group?
There is a set tar­get of fit­ness for us to meet as we con­tinue to age.  For exam­ple, did you know that a fif­teen year old girl should be capa­ble of rais­ing her metab­o­lism 13 times her rest­ing state or that a women 65 years should be capa­ble of rais­ing hers to 6.  Pre­ven­tion is all about fit­ness.  I'm not talk­ing about com­pet­i­tive­ness I'm talk­ing about get­ting involved in reg­u­lar phys­i­cal activ­ity.  Set­ting a goal to achieve your MET tar­get that will lower your risk of dis­ease and enhance your qual­ity of life.
METs (Meta­bolic Equivalents)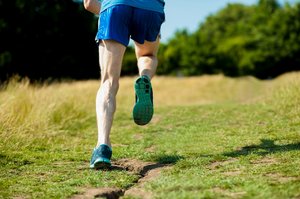 Stan­dard meta­bolic equiv­a­lent (MET) is a unit used to esti­mate the amount of oxy­gen used by the body dur­ing phys­i­cal activ­ity. 1 MET = the energy (oxy­gen) used by the body at rest, while sit­ting qui­etly or lay­ing down. The harder your body works dur­ing an activ­ity, the more oxy­gen is con­sumed and the higher the MET level you are per­form­ing at.
Guide­lines from the Amer­i­can Col­lege of Sports Med­i­cine states that we need to exer­cise for 150 min­utes per week. It is impor­tant to know how many METs you achieved in those min­utes and also how high did you raise your METs?
The chart below shows MET tar­gets for selected age groups.
           Female
             Male
Age

MET

tar­get
Age
METs tar­get
20
12.1
20
12.5
25
11.4
25
11.9
30
10.8
30
11.4
35
10.1
35
10.8
40
9.5
40
10.3
45
8.8
45
9.7
50
8.2
50
9.2
55
7.5
55
8.6
60
6.9
60
8.1
65
6.2
65
7.5
70
5.6
70
7
75
4.9
75
6.4
80
4.3
80
5.9
Note* The Mur­phy (METs) Pro­gramme train indi­vid­u­als to achieve >20 METs in a given week.
For more infor­ma­tion on MET tar­gets click link Cal­cu­lat­ing your weekly METs km