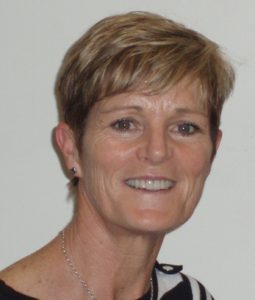 There is a grow­ing body of lit­er­a­ture that sup­ports the impor­tance of exer­cise in the pre­ven­tion of can­cer and can­cer recur­rence. Exer­cise helps increase lean body mass, reduces fat and decreases the like­li­hood of weight gain. To lose weight, activ­ity and exer­cise must be increased. Bod­ies with more mus­cle mass require more energy expen­di­ture than bod­ies with more fat, thus the more mus­cle you develop, the greater the amount of calo­ries you burn. Any increase in activ­ity and exer­cise is likely to have ben­e­fits and each per­son must increase their activ­ity at a level that is appro­pri­ate for them. If you have been inac­tive, it may be impor­tant to check with your doc­tor about lim­i­ta­tions, and then begin an exer­cise rou­tine that starts slowly and increases in inten­sity and dura­tion over a period of time. If you start too hard or too fast, you may injure your­self and stop exer­cis­ing. Exer­cise really needs to be viewed as a life­time process that has phys­i­o­log­i­cal and psy­cho­log­i­cal benefits.
Activ­ity is mea­sured based on METs or meta­bolic equiv­a­lent. One MET is defined as the energy it takes to sit qui­etly for an hour. When at rest, each per­son uses the same amount of oxy­gen which is 3.5ml per kilo­gram per minute. For the aver­age adult, this means that they will burn approx­i­mately one calo­rie for every 1 kilo­gram (2.2 pounds) of body weight per hour. A per­son who weighs 68kg, will burn about 68 calo­ries while at rest. Mod­er­ate inten­sity activ­i­ties are those that make you move fast or are stren­u­ous enough to burn three to six times as much energy per minute as you do when you are sit­ting qui­etly.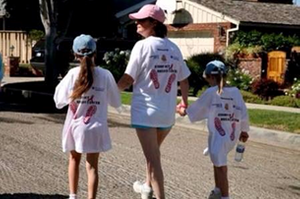 These types of exer­cises would include brisk walk­ing (about 3–4 miles in an hour). Walk­ing is an excel­lent exer­cise; how­ever, it is impor­tant to do enough of it to increase the num­ber of METs. While the Amer­i­can Col­lege of Sports Med­i­cine (ACSM) has deter­mined that peo­ple need 3–6 METs five days per week, some exer­cise research sug­gests that you need more and it is rec­om­mended that peo­ple strive for 15–20 METs per week. To fig­ure out how many METs you are using and how to increase it, con­sider the following;
• Walk­ing 1.6km (1 mile) in 30 min­utes = 3 METs/hr, thus you would need to walk 5 hours per week to achieve 15 METS.
• Walk­ing 1.6km (1 mile) in 15 min­utes = 4.6 METs/hr, thus you would need to walk 3 ½ hours per week to achieve 16 METS.
In a 2004 study, women who exer­cised greater than 17.2 METs per week had a reduced like­li­hood of breast can­cer recur­rence com­pared to women who exer­cised less than that amount, sug­gest­ing that exer­cise is ben­e­fi­cial both in terms of pre­ven­tion and recurrence.
For fur­ther infor­ma­tion please see: